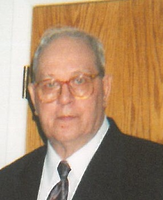 James S. Adams
Conneaut- James S. "Congo Jim" Adams, 82, of Conneaut, passed away peacefully on Tuesday, November 7, 2017 at Lake Pointe Nursing and Rehabilitation.
He was born on June 3, 1935 in Conneaut the son of Rodney and Elna K. (Nielsen) Adams. Jim graduated from Conneaut High School Class of 1954, where he held many high school sports records and was proud to be an athlete coached under Andy Garcia. He went to visit The Ohio State University with Coach Garcia and was offered a scholarship to play football under Coach Woody Hayes. He would turn that offer down to enlist in the United States Army, and served honorably from 1954 to 1956.
To say Jim was an avid sports fan, would be an understatement. He was a heavyweight boxing champ during his time in the U.S. Army and would later enjoy coaching his children and many others in baseball, softball, football and basketball. Jim loved the CAVS, Indians and Browns and never missed a Cleveland sporting event on TV. He loved to dance with his wife and enjoyed family get togethers at the home.
Jim was inducted into the Ashtabula County Basketball Hall of Fame in 2014. He was the founder of Little Gridders Football Program in 1974 . Jim was member of the Downtown Coaches Club and also a charter member and past president of the Conneaut High School Alumni Association.
Jim is survived by his loving wife, Patricia A. (DiNunzio) Adams, whom he married on March 11, 1977; children, JC (Zalpha) Adams, Jeff Adams, Holly Linke, Jack (Pat) Carr, Karen Simmons and Linda (Bill) Kehoe; grandchildren, A.J. Adams, Jeff Adams, Patrick (Jennifer) Carr, Tony Carr, Jack Carr, Chrissy (Paul) Skwera, Jackie (Vince) Benton, Kevin Kehoe and Danny Kehoe; and nine great-grandchildren.
He was preceded in death by his mother; and dear maternal grandparents, H.C. and Ella Nielsen.
Friends may call at the Thompson-Smith-Nesbitt Funeral Home, 345 Main St., Conneaut on Friday, November 10 from 6 to 8 PM. Funeral services will be held, Saturday, November 11 at 1:00 PM at the funeral home, with Rev. Fr. Raymond Thomas, officiating. Burial will follow at St. Joseph Cemetery.
In lieu of flowers, memorials in memory of Jim may be given to the "Conneaut SPARC" project, in care of Conneaut Area City Schools ATTN: Jackie Miranda, 230 Gateway Ave., Ste. B, Conneaut, Ohio, 44030. Envelopes will be available at the funeral home.