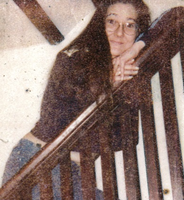 Darla J. Headley
Darla J. Headley, 56, of Conneaut passed away on November 14, 2017 after battling a long illness.
She was born on September 13, 1961 in Andover, Ohio the daughter of Janice Greenleaf and Ron Lane.
Darla loved her husband more than anything, he was her best friend and soul mate. She loved watching the Cleveland Browns and spending time with her family and friends.
Darla is survived by her husband, Terry Headley, whom she married August 16, 2008; children, CJ Corey and Michelle Corey; grandchildren, Anthony, Izabelle, Brandon, Logan, Joey and Hailey; brothers, Ron Lane and Berry Lane; sister, Candy Regshaw; niece, Laressia (Thomas) Brewer; nephews, Robert Headley and Joshua Headley.
Darla was preceded in death by her parents, Janice Greenleaf and Ron Lane.
A memorial gathering will be held on Sunday, November 26, 2017 from 4PM to 6PM at her niece's home at 275 Harbor St., Conneaut.
Contributions may be given to the family.