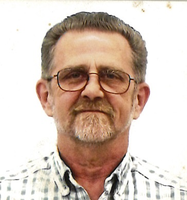 Melvin "Bob" Robert Lewis
Melvin R. "Bob" Lewis, 65, of Kingsville, passed away unexpectedly on November 27, 2017, while doing what he loved.
He was born March 24, 1952, in Ashtabula, the eldest son of Melvin and Alice (Gillespie) Lewis.
Bob was a master carpenter, and the consummate outdoorsman, who loved hunting. He was recently retired from Lake City Plating.
He is survived by his daughter, Sara Hassell; grandchildren, Hannah (Jeremy) Young and Ian Hassell; his companion, Karen Simmons and her family; sister, Virginia (Paul) Buser; brother, Calvin (Colleen) Lewis; step-son, Max Lencl; a large extended family both here and in West Virginia; as well as many friends.
Bob was preceded in death by his parents.
Funeral services will be held on Saturday, December 2, 2017 at 1 PM at the Thompson-Smith-Nesbitt Funeral Home, 345 Main St., Conneaut. Burial will follow at Greenlawn Memory Gardens in North Kingsville.
Calling hours will be held at the funeral home on Saturday from 11 AM until the time of service at 1PM.
Memorial contributions may be made in his name to the United States Armed Forces Association or to the Family.
The Thompson Smith Nesbitt Funeral Home and Cremation Services, 345 Main St., Conneaut is honored to assist the family. Online guestbook and condolences available at www.thompsonsmithnesbitt.com