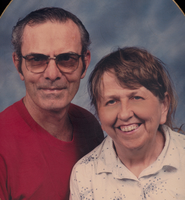 Edwin F. Fink
Kelloggsville- Edwin F. Fink, 71, lifelong resident of the area passed away peacefully, surrounded by his family, on Friday, January 5, 2018 at the Ashtabula County Medical Center.
Edwin was born on September 17, 1946 in Ashtabula the son of Frank and Arvilla (Butler) Fink. He graduated from Jefferson High School. Edwin married the love of his life Beverly McGill on December 21, 1969 in Kelloggsville United Methodist Church. Mr. Fink was employed for 50 years with Molded Fiber Glass.
He is survived by his daughter Janice Fink of Kelloggsville; grandchildren, Dominique Fink of Conneaut and Daniel Fink of Port Isabel, TX; great-grandson, Dominick "Lil Bit" Souza; brother, Robert Fink of Denmark; sisters, Catherine (Norm) Michaud of Bakersfield, CA and Mary (Kenneth) Lehto of Plymouth; and numerous nieces and nephews.
Preceded in death by his parents; and his beloved wife, Beverly Fink on June 30, 2012.
Calling hours will be held, Friday, January 12, 2018 from 1-3 and 6-8 at the Kelloggsville United Methodist Church, 4769 N. Monroe Center Rd., Kelloggsville, where services will be held on Saturday, January 13, 2018 at 11:00A.M. Burial will follow at Kelloggsville Cemetery.
Memorial contributions may be made in his name to the Hospice of the Western Reserve, 1266 Lake Ave., Ashtabula, Ohio or ASPCA, PO BOX 96929, Washington, DC, 20090-6929.
The Thompson Smith Nesbitt Funeral Home and Cremation Services, 345 Main St., Conneaut is honored to assist the family. Online guestbook and condolences available at www.thompsonsmithnesbitt.com