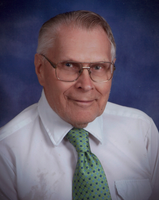 Lee W. Heinonen, Sr.
Conneaut- Lee Wayne Heinonen, Sr., 92, passed away peacefully on Thursday, February 15, 2018 at the Villa at the Lake after a short illness.
He was born March 24, 1925 in Cherry Hill, Pennsylvania. Lee was the son of Finnish immigrants, Henry and Esther (Ollie) Heinonen. He was very proud of his Finnish heritage and spoke the language fluently.
Graduating from West Springfield Township High School Class of 1943, he enjoyed the class reunions and classmates throughout the years.
Lee had been employed as a Merchant Marine on the Great Lakes since 1953 and retired in 2009 at the age of 83. He spent many of those years as a licensed engineer.
Mr. Heinonen was a former member of the Eagles, Moose and American Legion.
During Operation Desert Storm, at the age of 65, he volunteered to sail on a ocean going vessel. He and his company delivered weapons and armaments to the Desert Storm troops in the Middle East. He returned to the Great Lakes at the age of 66 and sailed for another 17 years.
Lee was a lifelong member of the Good Shepherd Lutheran Church and attended regularly; he was a man of extreme faith.
Lee enjoyed his family and extended family, Cleveland Indians, watching Trinity Broadcasting Network, eating out and talking about his sailing days.
He is survived by his son, Lee, Jr. and his wife, Vickie; sister-in-law, Marie Heinonen; and many nieces and nephews.
He was preceded in death by his parents; four brothers, Henry, Frank, Chuck and Wallace; four sisters, Lydia Seamon, Inez Palmer, Wilma Heinonen and Mary Ellen Snyder.
Lee will be remembered for his smile, gentleness and extreme generosity.
In lieu of flowers, contributions may be given to the family. A special thank you to Hospice of the Western Reserve and the Villa for their wonderful care.
Funeral services will be held, Monday, February 19, 2018 at 11:00 A.M. at the Good Shepherd Lutheran Church, 876 Grove St., Conneaut with Rev. Patrick Van De Motter, officiating. Calling hours will be held on Monday at the church from 10:00 A.M. until time of services at 11:00 A.M. Burial will follow at East Conneaut Cemetery.
Arrangements entrusted to the Thompson Smith Nesbitt Funeral Home. Online obituary and condolences at www.thompsonsmithnesbitt.com