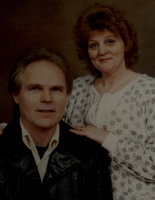 Iva Marie Mohr
Iva Marie Mohr, 75, of Conneaut passed away Tuesday, March 13, 2018 at the Ashtabula County Medical Center.
She was born April 24, 1942 in Pierpont, the daughter of the late Clifford and Ruth (Thayer) Pier and remained a lifelong area resident. Iva married Larry Mohr on February 18, 1986. Over the years Iva worked at Premix and Conneaut Die Casting.
She enjoyed logic book s and crypto grams, and crocheting, but most of all she enjoyed spending time with her family.
Iva is survived by her husband of 32 years, Larry; daughter, Dena (Dan Biscoff) English; sons, Sean Lee Brady and Johnny Lewis; grandchildren, Joseph Capela, Michael, Cody, and Austin English, Johnny Lewis III and Tasha (James Williams) Brady; great-grandchildren, Roland Capela, Madden Williams, and Dominic Lewis; brothers, Kenneth and Archie Pier; sisters, Clara Wright, Josephine Miller, and Alene Franbach; as well as many nieces and nephews.
She was preceded in death by brothers, Harold and Robert Pier; sisters, Bessie Green and Shirley Lautanen; and her parents.
Funeral services will be at 2pm Friday, March 16, 2018 at the Thompson-Smith-Nesbitt Funeral Home, 345 Main St., Conneaut. Burial will follow at East Conneaut Cemetery. Calling hours will be held on Friday from 12 until the time of service at 2pm.
Thompson-Smith-Nesbitt Funeral Home, 345 Main St., Conneaut is honored to serve the family. Online obituary and condolences at www.thompsonsmithnesbitt.com