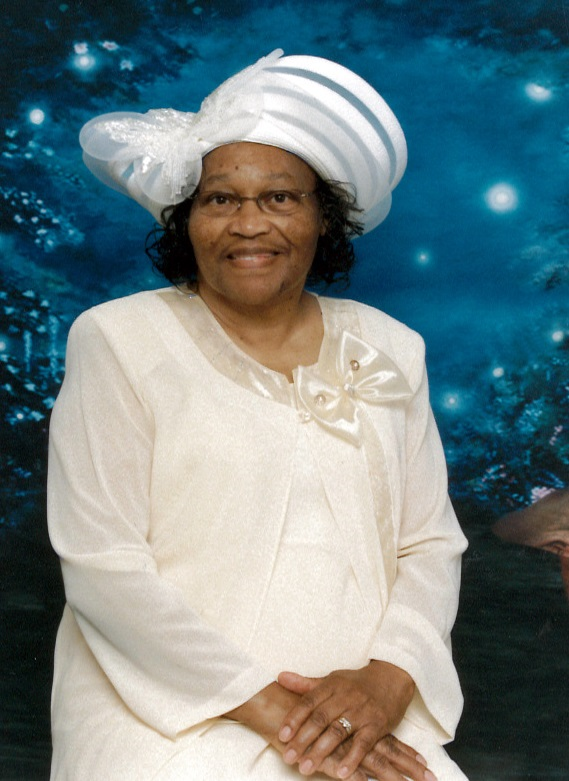 In Memory of
Dorothy L. Lyons
1936 - 2017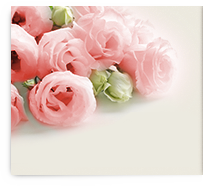 Obituary of Dorothy Lyons
Dorothy Louise Keyes Lyons
Mother Dorothy L. Lyons of Conneaut, Ohio departed this life on Saturday, July 1, 2017, in the comfort of her home surrounded by her children and grandchildren.
She was born on July 25, 1936 in Laurel, MS. She was one of eight children born to Wallace and Mary Corrine (Terrell) Keyes.
Dorothy moved to Ashtabula with her family in 1946 at the age of 10. She was a member of her father's church where he was the pastor and master builder of the original People's Baptist Church, where she held the position as the Choir Secretary. It was at that church where she was introduced to her lifelong partner, Robert Louis Lyons, who was the Choir President at that time. They married on June 26, 1954, and would remain married for 53 years until the love of her life was called home on June 23, 2007. Through that holy union, six boys and nine girls were born.
From 1958 until 2007 she served as First Lady of the First Azusa Apostolic Faith Church of God, Conneaut, OH, until her husband's (Bishop Lyons) crossing over in June of 2007. During this period, Mother Lyons, served as Second Lady of the Apostolic Faith Churches of God, General Assembly Headquartered in Franklin, VA from 1980-2004. In addition, she also served in numerous leadership roles in her pursuit of God; to name a few, Youth Choir Director, Sunday School Teacher, Northern District Missionary President, General Missionary President, General Mother, First Lady and Second Lady.
She worked very closely and diligently alongside her husband serving in the community as an Advisory Board member of the Lake Erie Correctional Institution of Conneaut, Conneaut Equal Opportunity Committee; advocating the opening of doors for minorities of the community and the surrounding area to create a better quality of life for all races and income levels. She was also an avid participant in Salvation Army Christmas Fundraising events.
The titles she held most sacred were Mom and Grandmother, she demonstrated her love for God through her children; teaching them God's blessings were endless, therefore, give all you have. No one ever left her home on an empty stomach, regardless of her circumstance. She became affectionately known as "Mama Lyons" to anyone who was blessed enough to cross her path. Her modest response was "I guess I was born to be a mother." But she was born to do many things, she was a great seamstress, a fabulous 'everything made from scratch' cook, gardener, canner, handy woman, and a student of history, math and geography. Her children believed she was fearless, and could really 'wheel and deal' when driving, no matter if it were a car, truck, or van. She had many talents, and accomplished many things, but always gave God the glory for making all things possible.
In total, she is most remembered for her charm and gentle mixture of plain honesty and wit, which gave her the innate ability to criticize without being critical and to discipline without being harsh.
Mother Lyons, Mama Lyons, Grandma, and Mom concluded her Earthly walk with the Lord as pastor in the church she called home for almost 60 years.
She is missed, but we know she is now teaching Angels how to love.
Dorothy Louise Lyons was preceded in death by her beloved husband Bishop Robert L. Lyons, Sr.; parents, Wallace and Corrine Keyes; brothers Paul, Oree, and Wallace Keyes, Jr.; and sisters Audrey Clark and Loicey Keyes.
She leaves to cherish her memory, six sons, Robert (Shirley) Lyons, Jr. of Cleveland, Elijah Lyons of Kingsville, James Lyons of Ashtabula, Jonathan (Lydia) Lyons of Loganville, GA, Samuel (Ula) Lyons of Norfolk, VA and Anthony Lyons of Columbus; nine daughters, Mary Warren of Roswell, NM, Harriet (Randolph) Warren of Sedley, VA, Ruth Jones of Columbus, OH; Orala Louise (Mark) Lyons-Sayles of Conneaut, Judy (James) Jackson of Columbus, Rolinda Lyons of Conneaut, Felisha Lyons of Columbus, Telesa (Philip) Wrisley of Ashtabula, and Anita Lyons of Ashtabula. She is also survived by two siblings, George Keyes of Columbus and Ora Tyus of Ashtabula; 37 grandchildren; 44 great-grandchildren; one great-great grandchild; and numerous nieces and nephews.
Calling hours will be held, Friday, July 7 from 5 to 8 PM at the First Azusa Apostolic Faith Church of God, 312 Jefferson St., Conneaut (corner of Buffalo and Jefferson St.). Funeral services will be held Saturday, July 8 at 12 NOON at the People's Baptist Church, 3837 West Ave., Ashtabula. Burial will follow at Glenwood Cemetery in Conneaut.
Memorials in memory of Mother Lyons may be made in her name to the General Assembly, Bishop R. L. Lyons Fellowship Hall, 680 Oak St., Franklin, Virginia 23851. Envelopes will be available at the church.
Funeral arrangements entrusted to the Thompson Smith Nesbitt Funeral Home, 345 Main St., Conneaut.
Online guestbook and condolences available at www.thompsonsmithnesbitt.com
About Us | Contact Us | Funeral Planning | Pre-Planning | Grief Resources | Legal Advice

345 Main St. | Conneaut, OH 44030 | Tel: (440) 599-8106 | Fax: (440) 599-8449
director@thompsonsmithnesbitt.com | www.thompsonsmithnesbitt.com