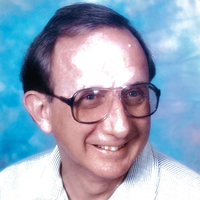 Carl "Jerry" Gerald "Jerry" Shipley
Carl "Jerry" G. Shipley
Carl "Jerry" Gerald Shipley, 78, of Youngstown, passed away Wednesday, May 1, 2019 at Carrington Park.
He was born July 19, 1940 in Moorefield, West Virginia, the son of the late Carl J and Nedra (Jimerson) Shipley. Jerry was a US Army Veteran. He worked for Indiana Harbor Belt Railroad as a manager of train operations for 30 years before his retirement in 2001.
Jerry was known for his work ethic and the hard worker he was that he passed onto his children. He enjoyed traveling and exploring Ohio Pyle, but most of all he enjoyed the time he shared memories with his children and grandchildren.
He is survived by his daughters, Cheri (David) Bogaczyk of California, and Denise Shipley of Conneaut; grandchildren, Matthew Bogaczyk, Sara (Christian) Hendrick, Lillian Ferry, and Jefferson Smothers; great-grandchildren, Daniel and Gabrielle Hendrick; brothers, Richard "Dick" (Ruth) Shipley, and David (Donna) Shipley; and cousin, Sturgis "Buck" (Susan) Shipley.
Jerry was preceded in death by his brother, Charles "Chuck" Shipley; and his parents.
Per his request no calling hours or services will be held, cremation will take place.
Thompson-Smith-Nesbitt Funeral Home and Cremation Services, 345 Main St., Conneaut is handling arrangements. Online obituary and condolences at www.thompsonsmithnesbitt.com