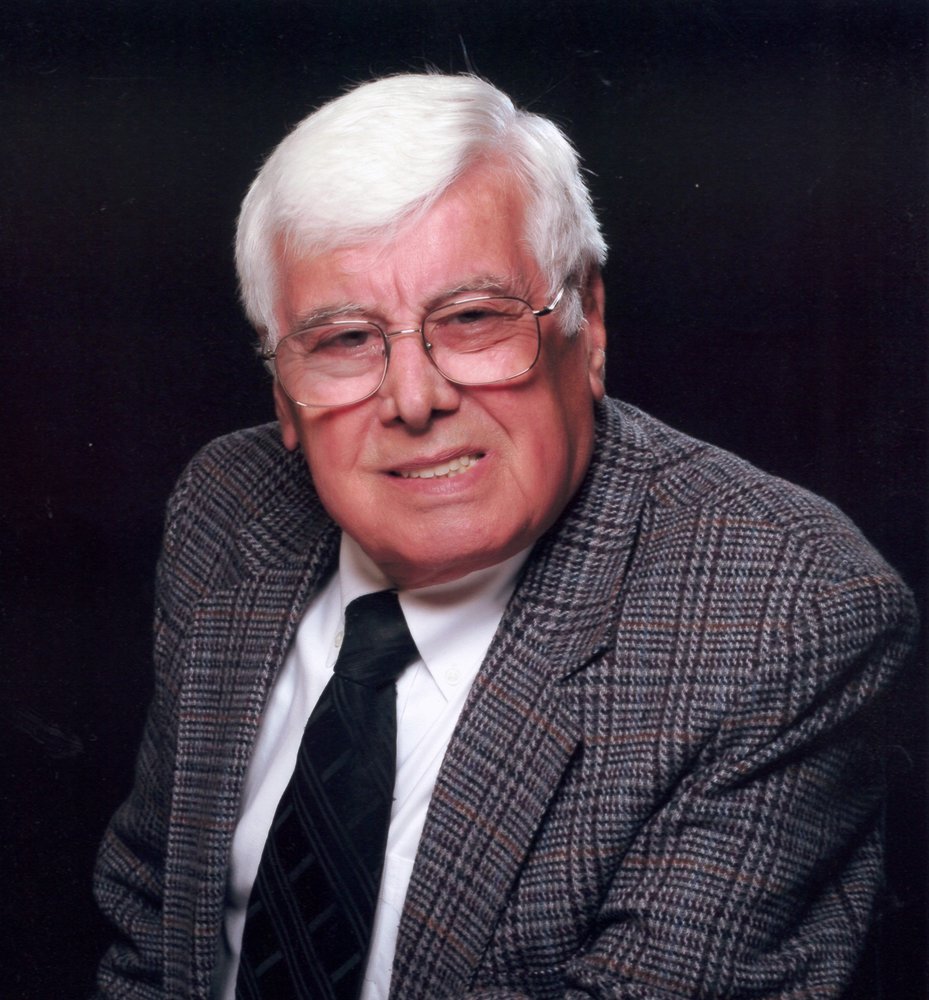 Obituary of Stephen T. Szilagyi
Please share a memory of Stephen to include in a keepsake book for family and friends.
Stephen Szilagyi, 85, was received, with open arms, by his Lord and Savior on Friday, May 10, 2019. He fought hard to the end with his family at his side.
He was born Istvan Szilagyi in Ungvar/Uzhghord, Transcarpathia, Ukraine, formerly known as Czechoslovakia, the son of the Rev. Dr. Miklos Tibor and Erzsebet (nee Gebej) Szilagyi.
A lifelong learner he thrived on education and received many degrees over his lifetime. Stephen received his M.A. in Philology in 1956 from St. Andrews Collee, Innsbruck, Austria. He attended Princeton (New Jersey) Theological Seminary and Oberlin (Ohio) Graduate School of Theology. In addition, he received his Bachelor of Divinity in 1972 from the Evangelical Congregational School of Theology in Myerstown, Pennsylvania and his Doctor of Divinity in 1996 from the International Christian University in Kinshasa, Zaire. Stephen was fluent in many languages including, English, Hungarian, Russian, German, Ukrainian, Slovak, Polish and Czech.
He served honorably in the United States Army as a Russian Interpreter in Berlin, Germany and for the U.S. Department of State. His career as a minister took him many to many churches, including, assistant minister, Community Church Mountain Lakes, NJ; pastor, Immanuel UCC, Bromley, KY; Philippus UCC, Cincinnati, OH; UCC, Greenville, OH; First UCC, Millvale/Pittsburgh, PA; First Hungarian Reformed Church and Hungarian Presbyterian Church, Cleveland, OH, prior to and at the time of the merger; Bishop, Christ Hungarian Reformed Church; and the First Congregational UCC, Conneaut, Ohio, where he retired and served as Pastor Emeritus.
Along with serving in the pulpit of many churches, he was an instructor of Russian at the University of Kentucky; served as Vice President of Marketing for William Penn Association, a Hungarian Fraternal Insurance Company in Pittsburgh, PA; national motivational speaker with Program Associates, "What's Right with America?" in Utica, NY.
Rev. Szilagyi was the Founder and Executive Director of SARA, Sharing American Resources Abroad, an ecumenical medical mission of the Ohio Conference of the United Church of Christ. In 2009 he authored the book "From Habakkuk to SARA," of which his life was the subject, and which detailed the beginning of SARA and examples of how this organization grew to an international Christian mission.
Stephen's passion was helping others, and he was such a great communicator and facilitated conjoined efforts for many organizations. He was the co-founder, Hope Cottage, a home for neglected and abandoned children in Northern Kentucky; member of E.T. Carson F & AM Lodge #598 in Cincinnati, OH; served as Captain and Chaplain of the Great Lakes Region Civil Air Patrol; Chaplain of the American Legion, Department of Ohio; President of the American Hungarian Society, Cincinnati, OH; public relations director, "Talents, Inc.," promoting increased utilization of the disabled; coordinator "The Cathedral Hour," WCKY Council of Christian Communions of Greater Cincinnati; delegate, White House Council on Aging; member and vice-chairman, "US Citizens Committee"; featured guest, "How We Are Deceived" WCPO-TV, recorded as a film for presentation, Cincinnati Board of Education, discussing monetary and social systems in Communist Countries; Vice-President Exposition America, promoting Americanism and Patriotism; co-chairman, Citizens' Education Committee, Greenville, OH; moderator, "Religion and Life," WDRK, Greenville, OH; member, Citizens' Advisory Committee, Board of Education, Greenville, OH; President, Fraternal Societies, Greater Pittsburgh; member, William Penn Association; member, Hungarian Reformed Federation of America; White House (Carter Administration) Conference On Aging, Ethnic Coordinator, Council of Fraternal Societies; Power of Attorney from Ministry of Ukraine of Emergencies and Affairs of Population Protection from the Consequences of Chernobyl Catastrophe; member, City of Conneaut Planning Commission; International Radio and Television Reporter, Nationalities Television, Cleveland, OH; and a proud member of the American Legion Cowle Post #151, Conneaut, OH.
In his lifetime he was bestowed many honors including, Honorary Kentucky Colonel; Americanism Medal, Daughter's of American Revolution; Visiting Preacher, The White House on Mother's Day in 1970 (later published by the Reader's Digest, White House Sermons); Honorary Senator, Pecs (Hungary) University; Member, Batyan Benevolent Society, Hungary; Community Service Award, Grand Lodge of the Ohio F & AM; Honorary Member, Knights of Columbus, Conneaut; Pastor Emeritus, First Congregational United Church of Christ, Conneaut, OH; Official Presentation of Recognition and Appreciation from The President and Minister of Health, Transcarpathia, Ukraine; Commendation from The Most Reverend Csaba Ternyak, Archbishop Secretary, Congregation for the Clergy, Vatican City; Official Recognition and Presentation of a Presidential Award for Humanitarian Services to the people of Ukraine, by the President Yuschenko, Kiev, Ukraine.
Stephen is survived by his beloved wife, Jean (nee MacKenzie) Szilagyi, whom he married on October 3, 1962 in Pennington, New Jersey; together they raised three wonderful children, George (Valleria) Szilagyi, D.M.D., Nathalie (Gregory Sullivan) Szilagyi, M.D. and Michael Szilagyi; grandchildren, Sara Elizabeth, Oliver Stephen, David, Eliza Jean, Mary Phoebe, James Stephen and Eamon Michael; and his sisters, Marica and Marta.
He was preceded in death by his parents; a brother, Gabor; and a sister, Nathalia.
Calling hours will be held, Friday, May 17, 2019 from 2-4 and 6-8 at the Thompson-Smith-Nesbitt Funeral Home, 345 Main St., Conneaut, where funeral services will be held Saturday, May 18, 2019 at 11:00AM. Burial will follow at Center Cemetery, where American Legion Cowle Post #151 will honor their departed comrade.
Memorials in memory of Rev. Dr. Stephen T. Szilagyi may be given to SARA, PO BOX 147, Wapakoneta, Ohio, 45895 or the Fisher House Pittsburgh Foundation, University Dr., Building #33, Pittsburg, PA, 15240
To send flowers to the family or plant a tree in memory of Stephen Szilagyi, please visit Tribute Store
Share Your Memory of
Stephen
About Us | Contact Us | Funeral Planning | Pre-Planning | Grief Resources | Legal Advice

345 Main St. | Conneaut, OH 44030 | Tel: (440) 599-8106 | Fax: (440) 599-8449
director@thompsonsmithnesbitt.com | www.thompsonsmithnesbitt.com