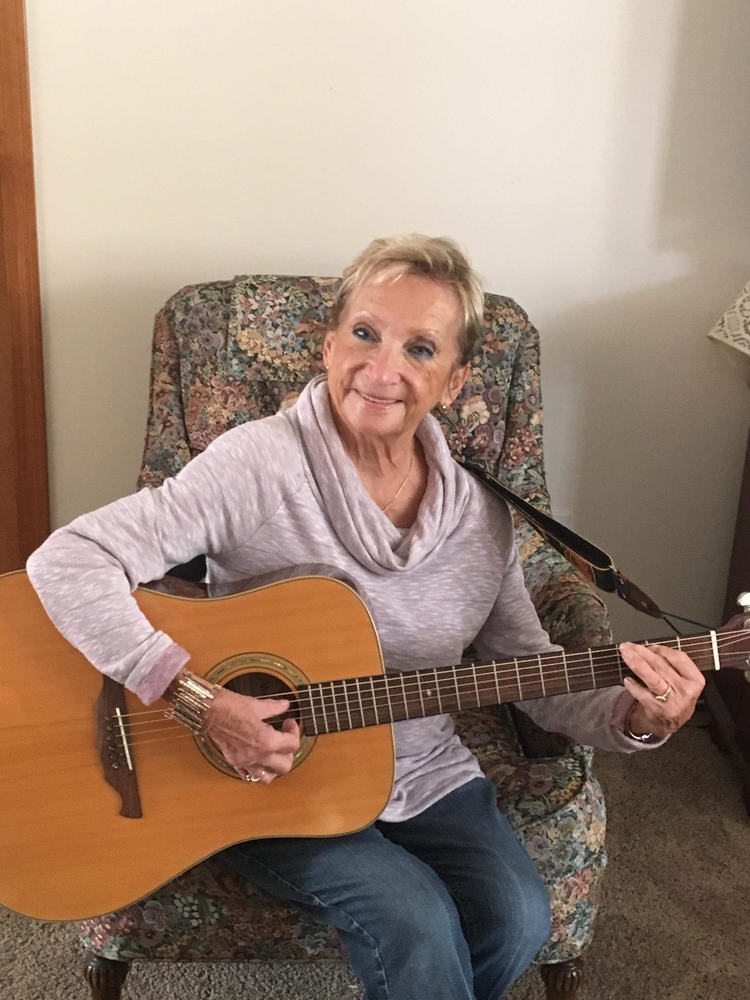 Obituary of Janet Thompson Smith
Please share a memory of Janet to include in a keepsake book for family and friends.
Janet Thompson Smith, 69, of Conneaut Ohio passed away suddenly on Monday, November 20, 2018, at her home of a probable coronary. She was born January 8, 1949, and with the exception of a year in San Francisco, she lived her entire life on Main Street. She was a fixture of the town she loved so dearly.

Janet graduated from Conneaut High School in 1967. She was a member of various choral groups, was crowned Snow Queen, and was VERY proud to be named MVP cheerleader her senior year. She often threatened to bring out her old uniform when supporting her grandchildren at various sporting events around town. She made sure everyone knew that when it came to cheering, she had it covered. After high school, Janet attended Kent State University, where she graduated Magna Cum Laude in 1971 with a degree in Elementary Education. She often spoke of her experience being on campus during the shootings in 1970, where her friend was one of the students lost. It was an experience that guided her throughout her life and was a reminder to always appreciate those around her.

Janet married Thomas J. Smith on March 7, 1970 (two months earlier than expected due to his service in Vietnam). Together they had three children, Amy, Sara and Ryan whom they loved with all their hearts.

Janet spent her professional life teaching and inspiring the children of Conneaut. Early in her career, she taught at Happy Hearts School, and worked as a Substitute Teacher for Conneaut City Schools. In 1985, she was hired to initiate the Bridges & Links program at Lakeview Elementary School. The program won awards from the State Education Department, as it was one of the first programs designed to provide a creative learning environment for children that needed a different educational approach. Janet took great pride in being able to reach children in unique ways, and to get through to students that many would brush aside. As Janet's own children grew, she adjusted her career throughout the school system. She taught at Southeast Elementary School while her own kids were in High School (she needed to keep an eye on them from across the street!). After their graduation, she accepted a position as the Language Arts teacher at Rowe Middle School. She continued with her adaptive approach to teaching and formed strong bonds with her students, instilling in them, a passion for reading and writing. Many of these students went on to become teachers themselves, naming Janet as a primary inspiration in their careers. After retiring from Conneaut City Schools, she taught classes at Kent State Ashtabula, where she had many of the same students she had taught over the years. Janet held a very special place in her heart for all of her students. She formed lifelong friendships with her co-workers that she cherished. Some of her happiest memories were of the staff parties that she and husband Tom hosted at the end of each school year.

Janet was an active member of the community. She was a member of the Conneaut Lions Club where she served as President. She often joined her husband on visits to the Elks Club. She volunteered at the United Church of Christ, as well as numerous children's programs throughout town. Of all of the things Janet was involved in, she was best known for singing and playing the guitar. She loved sharing her gift and was the go-to person for area weddings. She would often lend her voice to bring comfort during funeral services. She was ready to sing anywhere, anytime and for anyone. Whether it be church choir, vacation bible school, the Villa at the Lake, or an Amtrak train returning from NYC...if there was an audience, Janet was willing to share her talent. Of all of the performances she gave throughout her life, her fondest and proudest were as a member of Upa Trio. The group had been popular in her high school years, and in 1989 they reunited for a concert at Kilpi Hall. Janet, along with Steve Rhodes and Henry Brooks revived the community's love of folk music. The group brought pure joy to all that listened. Their flawless harmonies and comedic timing always left the crowd wanting more. It was such a success that it became an annual event and they often played at different venues around town. The group, their families, and their production team (aka: Mike Smith) will always cherish the memories of making beautiful music together and sharing their gifts with the community.

Janet loved her family with all her heart. She was the Matriarch of the family and is survived by her children Amy (John) Lower, of Cleveland, OH, Sara Smith Gleason, of Conneaut, OH, and Ryan (Mindy) Smith of Greenwich, CT. She was the best Mimi to grandchildren Hannah, J.J., and Nathan Lower, Max and Hope Gleason, and Lily Smith. She dearly loved her sisters Linda (Vince) Neton, Claudia (Mike) Conway, and Diane (Jerry) Javorek; and her numerous nieces and nephews will always hold a special place in their heart for Aunt Janey.

In addition to her parents, Betty J. and C. William Thompson, Janet was preceded in death by her beloved husband, Thomas J Smith. He was the love of her life since she was 13. Janet affectionately referred to him as her Boyfriend, and she lost a part of her soul when he passed in March of 2017. Although her family and friends will miss her terribly, she couldn't be happier to once again be by his side.

Calling hours will be held, Friday, November 23, 2018 from 2:00PM-6:00PM at the Thompson-Smith-Nesbitt Funeral Home, 345 Main St., Conneaut. An additional two hours of calling hours will be held on Saturday, November 24, 2018 from 10:00AM-12:00PM at the First Congregational United Church of Christ, 211 Buffalo St., Conneaut, where funeral services will immediately follow at 12:00P.M., officiated by Rev. Frank Walford. Burial will follow at Kelloggsville Cemetery.

In lieu of flowers memorials in memory of Janet may be given to the First Congregational United Church of Christ. Envelopes will be available at the funeral home and church.

Online guestbook and condolences available at www.thompsonsmithnesbitt.com

The Thompson-Smith-Nesbitt Funeral Home, is forever grateful for the mentorship and generosity of both, Janet T. and Thomas J. Smith.
To send flowers to the family or plant a tree in memory of Janet Smith, please visit Tribute Store
Share Your Memory of
Janet
About Us | Contact Us | Funeral Planning | Pre-Planning | Grief Resources | Legal Advice

345 Main St. | Conneaut, OH 44030 | Tel: (440) 599-8106 | Fax: (440) 599-8449
director@thompsonsmithnesbitt.com | www.thompsonsmithnesbitt.com